Best Party Magician #1 in Corona
Birthday Party Magician for Riverside
If you're looking for  "great children's party magician near me" then your search is over!
For a really fun magic show at your child's Birthday Party, call the Best Party Magician in Corona! We can bring the show to your home, park or a local party place!
Types of Magic Shows we offer
Looking for a unique and exciting way to celebrate your loved one's birthday…read more
Hi there, Welcome to Table Trix  my name is Cliff.  I know you came here to find some special Entertainment! Birthday Parties, for children are super important!  Magic is a great choice! As a matter of fact, Magic is a great choice for all types of occasions. Family Reunions, Wedding Receptions, Seasonal Parties, are just a few of the many types of parties that I entertain for.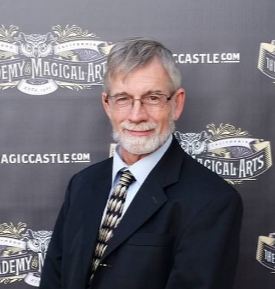 Cliff is a wonderful magician. I hired him for my kids birthday party last minute and he was able to make it happen. He had the kids locked in and amazed. He showed up early to prepare and was entertaining the whole time, even the adults were amazed. After the show he made balloons for all the kids. I know for Cliff it's not always about the time paid, but it's about the love he has for what he does and the smiles the kids had at the end. Thanks Cliff. Looking forward to seeing more again soon.
DJCNYL
October 3, 2022
Cliff was very professional and personable! He showed up on time and delivered a great magic show!. The kids loved the show and seemed to be very engaged with Cliff.
Anahy Acurio
November 20, 2021
Very professional and lots of fun ! 100% Guaranteed you will enjoy like we did !!
Noel Luna
November 16, 2020
The children loved Cliffs act! Definitely kept their attention throughout the whole show. Thank you for taking the moment out to entertain our younger guests.
Beautifully Divine
October 20, 2020
Good results for tablet
Rajesh Kumar Saini
October 12, 2020
Very amazing magic tricks! Blows my mind every time. If anyone ever needs a magician I recommend him every time!!!
Robert Ritchey
November 22, 2019
Cliff came to our grand re-opening and was amazing!! He walked around to all the tables and did tricks at each one. He had an entire table full of children following him around so he put on a separate special show just for them. He was a great addition to the party and would highly recommend him!!
Alta Loma Animal Hospital
November 22, 2019
Cliff was absolutely great with the performance he gave to the kids. Even the adults at the party were in awww as to all the wonderful tricks he did. I would recommend Cliff for your future parties.
Myra Rickman
May 1, 2018
I had the pleasure of hiring cliff for a magician show for my daughter and nieces birthday as we did a carnival themed party. The entire process from booking to the event he was very communicative. Arriving at the party on time and well prepared for the kids. His magic show was amazing and the kids were having a blast. I would reccomend Cliff to anyone looking for a great magician show 🙂
Sumer Rickman
May 1, 2018
I had the experience of watching Cliff do some card tricks and it was a joy. He had me scratching my head. I recommend him for anyone looking for a fun intriguing time. Thanks again Cliff. Brenda
Brenda Carrion
September 26, 2016